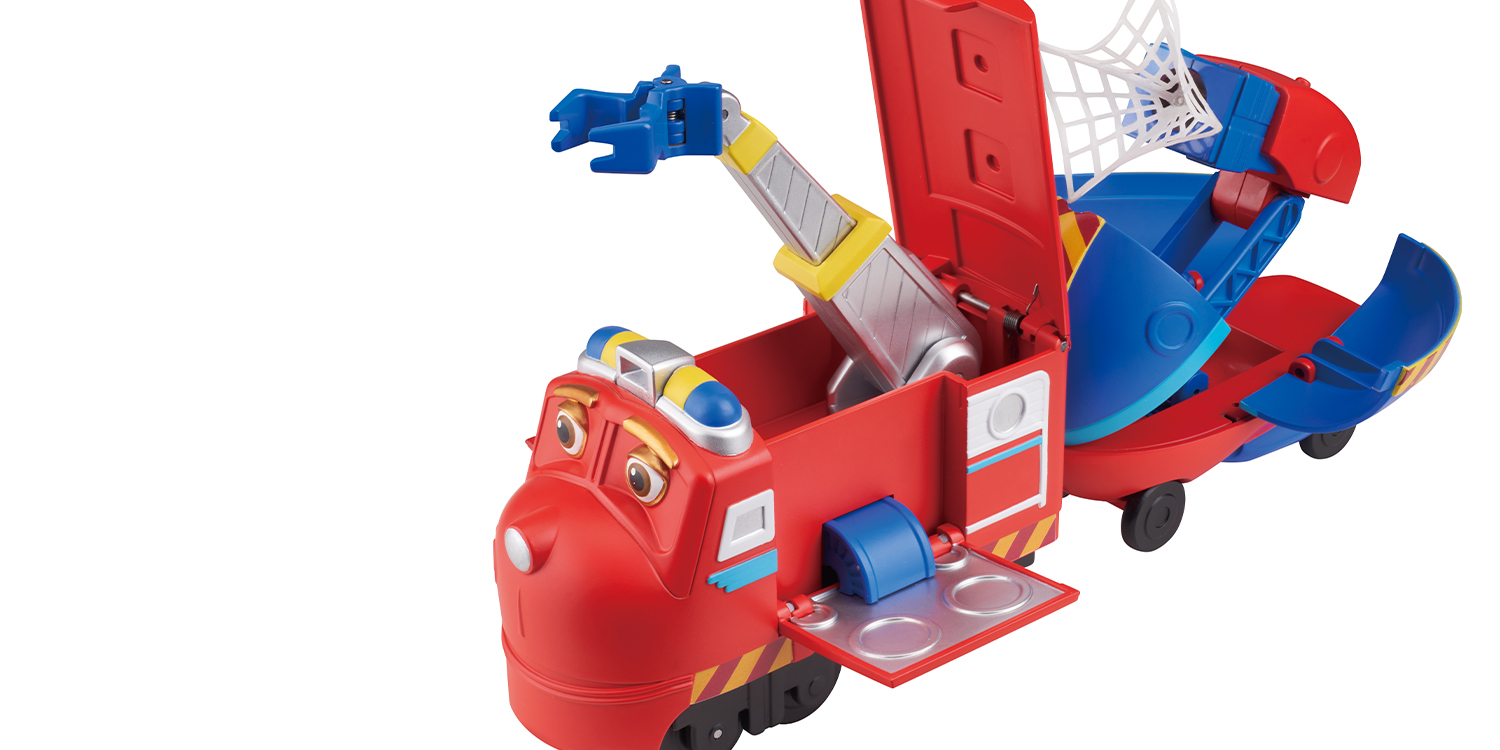 NEW TOY LINE FEATURING INTERNATIONAL HIT PRESCHOOL SERIES "CHUGGINGTON" STAR CHARACTERS IN STORES FOR HOLIDAY 2021
5 Oct - 2021

Colorful Pop & Transform Chuggers collection, Remote Control Wilson and Touch And Go Safari Park Track Set designed for children ages 3 and Up
An all-new toy line featuring the star characters of the popular international preschool series"Chuggington: Tales From the Rails" in stores for Holiday 2021.
The toy line is a partnership between Herschend Entertainment Studios, which produces and distributes "Chuggington" globally, and Alpha Group US, the wholly owned subsidiary of Alpha(Guangdong Alpha Animation and Culture Co., Ltd.), one of the largest and most successful animation, toy and entertainment groups in Asia.
The Pop & Transform Chugger Collection, showcasing Wilson, Brewster and Koko, along with Remote Control Wilson, the Touch And Go motorized Safari Park Track Set and the All Aboard Starter Set are the first toys in the new line to be released for kids ages 3 and up that will inspire imaginations to enjoy the traintastic world of "Chuggington" like never before!
Chuggington toys will be available at major U.S. outlets including Target.com, Walmart.com, Amazon.com, Barnes and Noble select stores and BarnesAndNoble.com.
Source: www.licensingmagazine.com